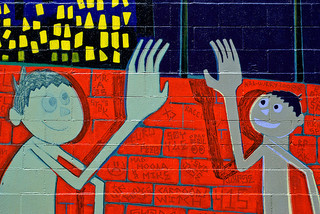 It seems like more and more lawyers are interested in joining
Twitter
. If you're one of them, you'll want to
start strong, because a lot of people don't
.
Here are five tips for starting your journey from Twitter
beginner to maestro
.
(1)
Use a professional headshot for your avatar
. Don't be an
egghead
. . . or,
take a bad selfie
. . . or,
do any of these (latter) things
.
(2)
Create one profile for your name, and one for your firm name, even if you don't ever intend to use one of them
. Prevent
name squatting
before it starts, or stop others with similar names (including business names) from claiming your rightful profiles first. (Whither
other Jared Correia
?) The account attached to your name should be more personalized, because it's maintained by a person; the account associated with your business should be a more formalized stream, since it's a company account, featuring business news, and items of related interest.
(3)
After you have 50 followers, create a List, and add at least one new user every two weeks
.
(4)
Use a social media management suite
(like
HootSuite
,
SproutSocial
or
Raven
) to better leverage your Twitter account. You can manage all of your major social media accounts at one dashboard through programs like these. These management tools will also allow you to schedule posts, so can tweet,
even when you're at the beach
.
Schedule at least one post for every day of the week
.
(5)
Reply to/engage with at least one new person every week, on a non-business related matter
. Just talk to another human being in much the same way that another human being would. The business discussion
will come around
. Probably the clearest value of Twitter is as a professional development driver; but, your personal engagement with other professionals can be part of a bundle of interactions that lead to business referrals.
This post originally appeared in the Massachusetts Bar Association's eJournal.