Get tips to unleash the power of Adobe Acrobat in your law practice from Daniel J. Siegel, Acrobat expert and practicing attorney, with our next installment of Webinars for Busy Lawyers — in 30 minutes or less.
Many lawyers only use Adobe Acrobat PDF software to create and read PDFs and do not realize how the software can dramatically increase their productivity while providing better results for their clients. This program will include a live demonstration of some of the newer and some of the lesser-known features of Adobe Acrobat, as well as other tips for transforming Adobe Acrobat from a should have to a must have product for their firms.
Q&A will follow the program, giving you the opportunity to ask the expert any questions you have. (Dan Siegel literally wrote the book on Adobe Acrobat for lawyers.)
If you can't make the live event, you can still register to receive a link to the recording once it's available.
.
ABOUT THE EXPERT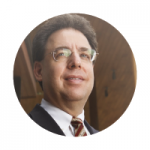 Daniel J. Siegel combines his legal skills with his love of technology by wearing two hats, one as a practicing attorney and the other as a technology/law office workflow consultant, operating his own boutique law firm and a technology consulting firm. He also uses his technology expertise to provide better results for his law firm clients, which include dozens of law firms.
As president of Integrated Technology Services, LLC, Dan helps attorneys and their staff analyze their workflow, and implement and use technology more efficiently while avoiding the technical jargon that can be a barrier to understanding and adoption.
As principal of the Law Offices of Daniel J. Siegel, LLC, Dan focuses on trial and appellate court writing, and ethics and professional guidance for attorneys. Dan also is a pioneer in the area of techno-ethics, which provides combined ethical and technology-based guidance to law firms. He serves in numerous bar association positions, including Chair of the Pennsylvania Bar Association Committee on Legal Ethics and Professional Responsibility (and primary author of numerous ethics opinions published by the Committee); he is past Chair of the American Bar Association Law Practice Division Professional Development Board.
Dan is also the author of 14 books, including The Ultimate Guide to Adobe Acrobat DC (two editions); The Ultimate Guide to Lexis Nexis CaseMap (two editions); Checklists for Lawyers; and How to Do More in Less Time: The Complete Guide to Increasing Your Productivity and Improving Your Bottom Line. He is also the "Hot Buttons" columnist for Law Practice magazine.
You can reach Dan at dan@danieljsiegel.com or (610) 446-3457.
RELATED