FREE & CONFIDENTIAL
Exclusively for Lawyers, Law Students, and Judges in Massachusetts
These weekly 20-minute practices are designed for busy legal professionals (law students included) as a brief break to the workday to help build resilience, connection, and overall well-being, with an optional 10-minutes for Q&A and discussion following. Sessions are suitable for all levels of yoga experience. Drop in when you can! Find details and register for our Weekly Yoga here.
These monthly online discussion groups are designed for solo practice lawyers across the state to find the support and ideas you need to cope with and develop better responses to common sources of stress. Solo | Stress Connection groups meet once monthly via Zoom. Find details and register for Solo | Stress Connection here.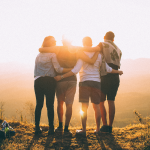 LCL's original recovery peer support groups are still thriving and always developing in new locations across Massachusetts, and are exclusively for lawyers and law students in or seeking recovery from unhealthy substances and coping behaviors — and are always confidential. All stages of sobriety and behavior abstinence are welcome to connect with peers and gain support. Click here for calendar and locations.
We designed this group to help you manage the practical and emotional challenges you face practicing law as a mother, and find support from other attorney moms. This group meets on the last Wednesday of each month. Find details and register for SuperMom here.
This support group is designed specifically for lawyers, law students, and other legal professionals who face unique obstacles in their work – and have unique abilities – as a result of ADHD. Find details and register for ADHD Support here.
Currently Inactive Groups
These weekly online discussion group meetings were designed for lawyers, law students, and judges in Massachusetts to find general support during difficult times, particularly in light of the COVID-19 outbreak. LCL MA Open Connection is no longer meeting. If you're interested in a general support group for legal professionals, email Rachel.
These weekly online support group meetings are a Free & Confidential space exclusively for law students in Massachusetts to join peers to find support facing the challenges of preparing for the legal profession. This group meets weekly online each Monday at 2pm. If you're interested in a support group for law students, please email Rachel.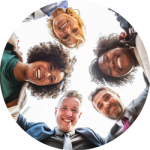 Our Groups depend on interest and availability. Let us know what group support might help you. We're always ready to do anything we can to form a critical mass for an active support group.
When we have at least a few lawyers interested in the same kind of group at the same time, we can offer many kinds of groups. Past groups have focused on topics such as: Vicarious Traumatization; Work Search/Unemployed; Depression; Lawyers at Mid-Life/Mid-Career; Lawyers with Interpersonal Difficulties or Learning Disorders; Early Recovery; Retirement; ACOA (for lawyers whose childhoods in alcoholic homes may be reflected in current personality characteristics); etc. If a particular kind of group is of interest to you, let us know. Or if you have a "ready-made group" of peers who would like to discuss and get psychological input on a shared concern, and who can meet in Boston, we can probably accommodate you.
Call us at (617) 482-9600 if you are interested in joining one of these groups or establishing a group not mentioned above.
IN-HOUSE + REMOTE GROUP OPTIONS
LCL is eager to help any organizations – whether Big Law Firm, bar organization, nonprofit agency – provide support their staff need to lead sustainable careers and lifestyles. We offer ongoing support group meetings for private groups, as well as single-session presentations and workshops to your group of lawyers, law students, or judges, on a range of topics, including law practice management topics through our Mass LOMAP Program. To arrange a format tailored to your organization's needs, email any staff member you wish to engage directly or Rachel if you don't have any preference.