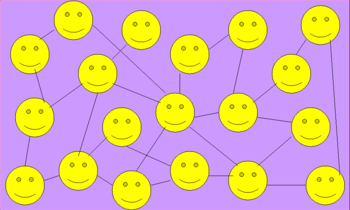 Referral marketing, as opposed to direct marketing, targets people with the potential to send you business. Successful firms rely on a high percentage of referrals to keep their practice booming. A referral network must be developed and maintained. And merely going to a networking event and meeting some people won't cut it. Here are five best practice referral marketing tips:
Perfect your elevator pitch. Sit down and draft an elevator pitch. You will use different variations of the pitch in different circumstances to let people know who you are, what you do and what you are looking for. To be memorable, it needs to be brief (30 seconds or less), explain what you do in a clear and concise fashion (i.e., if you do business litigation, don't say just that; provide specifics — breach of contract, business torts, employment disputes, etc.), indicate what you are looking for (i.e., business, referrals, introductions) and have an ending (i.e., "What can I do for you?"). Once you've written it down, practice, practice, practice.
Engage with other professionals. Clearly, if you want others to send you business, you need to be seen and known by those individuals. There is no lack of opportunities to network with fellow attorneys – many of those you can find via the Massachusetts Bar Association (both in-person and online). But, don't merely attend an event. Get involved with a section, join a committee, plan an event, give a presentation and write for a publication. Network with ancillary professionals, as well. Those are folks that have some connection to your work; for example, a financial planner for a family law attorney. Get involved with their networks, give presentations and write for their publications.
Identify your referral sources. Can you list your top 10 referral sources? If not, sit down right now and make a list. If you don't know your top 10 referral sources, then you need to figure out a way to track this. Typically, this can be accomplished via your intake form with a question, such as, "How did you hear about our firm?" or "Who can I thank for referring you?" Make it a regular practice to thank a referral source immediately after a potential client contacts you, regardless of whether he/she engages you.
Be systematic. I argue that this is the most important aspect of referral marketing. Only with a process can you effectively build and maintain relationships over time. You need a system that will capture information and where you can schedule follow up on a regular basis. You need a system that will capture information and will enable you to schedule follow up on a regular basis. Technology is useful here; there are tools available to help organize and manage your network. With the use of any system, you need a workflow. A workflow might look something like this: 1) capture contact information by asking for a business card, 2) input contact information into your system (or, even better, merge step 1 and 2 by inputting the information directly into an app via your smartphone) and 3) create a follow up schedule using tasks with deadlines.
Stay top of mind. You want to be the first person that someone thinks about when they need to refer for a certain matter. That's the idea behind top of mind awareness. A few ways in which you can stay top-of-mind include: send your referrals a note when you hear about them in the news (use Google Alerts to notify you), send your referrals a birthday and anniversary card, send an e-newsletter, engage on social media, have a blog, and read and comment on your referrals' blogs.
This post originally appeared in the Massachusetts Bar Association's eJournal.
Related articles