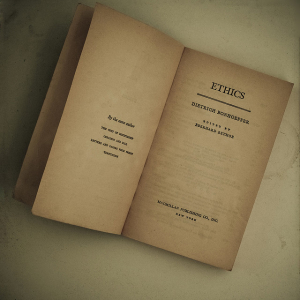 In case you're still digging yourself out of the snow, I thought I'd save you some time with an update on forthcoming changes to the
Massachusetts Rules of Professional Conduct
. If you haven't been following along, take a look at
Jared's post
providing a history of the Rule changes and highlights of the proposals. Here is where we are to-date:
July 1, 2013 – SJC's Standing Advisory Committee on the Rules of Professional Conduct publishes proposed revisions.
July 1, 2013 to March 2, 2014 – Advisory Committee invites public comments. Open comment period ensues.
May 14, 2014 – Advisory Committee submits its final proposal to the SJC.
October 24, 2014 – Court announces its intent to adopt many of the proposed changes.
December 18, 2014 – Oral argument held on certain rules in dispute.
So, what does this mean for you. Well, you might want to start getting up-to-speed on the new rules because as noticed by the SJC in October 2014, the Justices have already make clear that they will adopt the revisions substantially proposed by the Advisory Committee. As soon as the SJC makes decisions on the remaining provisions in question (as heard at oral argument), they will issue an order adopting the Rules. Presumably, that could happen any day now.
Since you are already familiar with the existing Rules (right?), I'd suggest taking a look at the Advisory Committee's Proposal as compared to the Current Massachusetts Rules to discern what changes you need to know. There are a number of changes, so you might want to get started now.
While you should stay tuned because we'll certainly have more to say about the new Rules, I'd like to at least give you a taste of some of the "approved" provisions (unless otherwise noted below) that may impact your practice:
Rule 1.0: Terminology
A "signed writing" will now includes electronic signatures. Rule 1.0(q).
Factors that impact whether attorneys who share space constitute a firm, include their presentation and conduct, a formal agreement, and mutual access to client information; consistent with Bar Counsel's guidance in this article: "Space-Sharer's, Beware". Rule 1.0, Comment 2.
Steps required to obtain informed consent. Rule 1.0, Comment 6.
Rule 1.1: Competence
Requirements, including informed client consent, when contracting with other lawyers outside of the lawyer's own firm. Rule 1.1, Comment 6.
Keeping up with the risks and benefits associated with technology in the profession. Rule 1.1, Comment 8.
Rule 1.2: Scope of Representation and Allocation of Authority Between Client and Lawyer
Authorization of limited scope representation. Rule 1.2(c).
Rule 1.3: Diligence
Duty of diligence "may require" securing a backup attorney to assist in the event of the death or disability of an attorney. Rule 1.3, Comment 5.
Rule 1.6: Confidentiality of Information
*Note: SJC has not adopted this Rule as proposed by the Committee. SJC heard arguments re disclosure provisions (b)(2)-(3)).
Explanation of situations in which disclosure of confidential information may or may not be appropriate. Rule 1.6 and comments.
"Reasonable precautions" must be taken to ensure confidentiality when "transmitting a communication". Rule 1.6, Comment 19.
Rule 1.7: Conflict of Interest: Current Clients
A conflict of interest waiver must be confirmed in writing. Rule 1.7(b)(4). Thirty-four comments now append and further explain Rule 1.7.
Rule 1.15: Safekeeping of Property
Flat fees need not be deposited into an IOLTA account. But, if a flat fee is deposited into IOLTA, then it is subject to the requirements of the Rule. Rule 1.15, Comment 2A.
Rule 1.18: Duties to Prospective Client
Duties required to prospective clients, including the use of proper disclaimers when advertising services. Rule 1.18 and Comment 2A.
Rule 5.1: Responsibilities of Partners, Managers and Supervisory Lawyers
*Note: SJC has not adopted this Rule as proposed by the Committee. SJC heard arguments re disciplinary responsibility on law firms; provision (d).
Requirements that individual lawyers with managerial responsibility as well as law firms, as entities, make reasonable efforts to form policies and procedures to ensure that all attorneys conform to the Rules, including processes for identifying and resolving conflicts, tracking deadlines, and handling client trust accounts. Rule 5.1, Comment 2.
Rule 5.3: Responsibilities Regarding Nonlawyer Assistance
*Note: SJC has not adopted this Rule as proposed by the Committee. SJC heard arguments re disciplinary responsibility on law firms; provision (d).
Obligations regarding utilization of nonlawyer services. Rule 5.3, Comments 3 – 5.
Rule 5.7: Responsibilities Regarding Law-Related Services
Provision of law-related services, even when provided through a separate entity must include notice in writing to the client that those services are non legal services and as such the protections of the client-lawyer relationship do not apply. Rule 5.7(a)(2) and Comment 3 – 4.
Rules 7.1: Communications Concerning a Lawyer's Services
No statements that promise, generally, the same results in similar matters. No unsubstantiated comparison of services or fees to that of other attorneys. Rule 7.1, Comment 3.
Rule 7.2: Advertising
Attorneys no longer required by the Rules to keep a copy of an advertisement or written communication for any period of time. Rule 7.2(b) and Comment 5 (deleted provisions).
A reciprocal referral agreement with attorneys or nonattorneys while permissible cannot be exclusive and requires the client's informed consent in writing. Rule 7.2(b)(4)(i) and Comment 8.
Listing of permitted paid advertising venues, including directory listings, newspaper ads, domain-names, sponsorships, Internet ads, and more. Rule 7.2, Comment 5.
Authorized participation in lawyer referral and lead generation services, but also required diligence on behalf of the attorney to assure that the service complies with ethical obligations. Rule 7.2, Comments 6 – 7.
Rule 7.3: Solicitation of Clients
New definitions and requirements pertaining to the solicitation of clients. Rule 7.3.
Rule 7.4: Communication of Fields of Practice
A lawyer may communication that he/she "does or does not practice in particular fields of law" without being held to that of a specialist. Suggested wording has been omitted. Rule 7.4(a) and (c)(deleted provision).
—
APPropos
Fantastical: Quick access calendar and reminder app for Mac and iOS. Natural language processing, simple interface, and multiple views. Works with iCloud, Google, and Yahoo.
Waze: GPS routing utilizing crowdsourcing for traffic, hazards, and accidents. Share routes with contacts. I'm finding this app particularly useful during Boston's Snowmageddon month.
Remote: Control your Apple TV and iTunes library with your iOS device.