Dina Eisenberg, Esq shares the essentials of delegating work as a lawyer with this installment of Webinars for Busy Lawyers.
Lawyers need to delegate. But there was no course in law school that taught which work to delegate, how to select the right person with the right expertise for outsourcing, or how to decide the right amount of direction to provide.
Dina Eisenberg, Esq. covers the nuts and bolts of delegating in the webinar below, and shared a resource page for viewers here.
About the Expert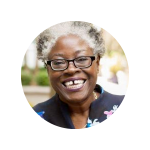 Dina Eisenberg, Esq. is a lawyer and Ombuds turned award-winning entrepreneur who helps solo and small law firm owners to increase their time freedom, profit, and joy through delegation and onboarding. She uses her background in brain science, conflict management and 20 years experience as a small business owner to help you change your MINEset, identify what to delegate and develop a smart, caring team so you can focus on what's most important.
Dina has been featured in a number of blogs, posts, and publications including Entrepreneur, Inc, The Practitioner, Attorney at Work, The Shingle, The Happy Lawyer Project, and The Resilient Lawyer. Learn more about her creation, the first delegation subscription box — Carefreeu — here!
Related Resources
But You're a Lawyer, Not a Project Manager? Learn These Skills. (Mass LOMAP Blog)
How to Delegate Effectively in Your Law Practice (Mass LOMAP Webinars for Busy Lawyers On Demand)