Are you ready to move beyond traditional hourly billing? Find more on flat-free pricing, sliding scale fees, and subscription models — and tips to get started below!
We thank Stephanie Everett at Lawyerist.com for this helpful guest post.
.     .     .
The billable hour is outdated, clunky, and makes more work and less money for you. Not to mention your clients feel overcharged and underserved when they receive an unexpected bill for a 15-minute phone call. We're done with billing by the hour, and we think you should be too.
Clients want to buy a solution — not your time. When you charge for your time instead of your value, you aren't motivated by efficiency, which has the unfortunate consequence of clogging up your workflow.
The small firm of the future has a toolbox of pricing options. While one solution won't fit everything, here are the two questions to ask yourself: Are your rates designed around the goals and needs of your clients? Do your rates align your incentives with your clients' goals? While you're thinking on that, here are three alternatives to billing by the hour:
1. FLAT-FEE PRICING
When a flat fee works, it's the best structure for firms. You get certainty. Your client gets certainty. Everyone wins. You don't have to deal with the tediousness of tracking your time, and your client isn't worried about getting charged for a quick call.
Flat fees are simple. You charge X amount for Y service. Here's what you need to figure out.
What to charge

. At first, pick a project that you do well and determine what you've typically charged for the work. Start with that price. As you grow, think deeper. Consider how you could deliver more value in fewer hours. Refine workflows. Stop doing unnecessary tasks that don't add value. Come up with alternative strategies where you save time — but you get the same result.

The scope of work.

Clearly describe what's included in your fee — and more importantly, what isn't. For example, if you're quoting a fee for a litigation matter that won't go to trial, don't include the trial. If the trial pops up anyway, you'll quote another fee. You could even put price tags on work not included in the initial scope so your client knows ahead of time.

Surprises.

Discuss, in detail, the charge and scope with your client. Make sure everyone is clear on the terms. And then talk about what a surprise might look like — and how you'll handle those surprises. Will you create a new quote? Will you add a change order to the first quote? Know ahead of time.
2. SLIDING-SCALE FEES
For clients who have financial hardships, consider offering a sliding scale. The most common approach is to assess the client's income and compare it to federal poverty guidelines. With sliding scales, you can:
Be flexible.

You can use a sliding scale for any type of billing arrangement you have, including flat and hourly.

Play with the numbers

. For example, you might offer 50% off your standard rate at anyone at or below 150% of the federal poverty guidelines, 40% off any one at 151-200%, and so on.

Focus the work.

It's even more crucial you discuss the base fee and scope of work with a sliding-scale client. You'll defeat the purpose of the sliding scale if your client is hit with surprise fees. 
3. SUBSCRIPTION MODELS 
Subscriptions allow you to provide ongoing services for a recurring fee. That fee could be charged monthly, quarterly, or even annually. With subscriptions, your income becomes more predictable.
Clients like it because they can budget and predict their legal fees. The key is to think about what recurring services your clients value and need. Would it make it easier for them (and for you) if they paid a set amount and knew you would routinely provide those services?
Think about how other businesses use this model. For example, we know of a dentist's office that offers a yearly subscription. For $465, a patient will get two cleanings, one emergency appointment, and 10% off all other services. Your law firm subscription model could be similar. You could charge X amount for phone calls, quarterly strategy sessions, and a certain type of contract review. Or you could have different levels offering additional projects or services.  
Things to consider:
Make sure you deliver value each month.

You won't want to spend a lot of time and effort reassessing the fee each month. And you don't want your clients to be wondering if the fee is worth it.

Remember that the fee will even out.

You may have a new client who uses your services a lot in their first few months, then taper off as their acute issues are taken care of. We've rarely seen the system abused. 

Avoid tying your monthly services to billable hours.

Saying that $X entitles you to 2 hours of calls each month defeats the purpose and is just another way of billing hourly. 
TIPS TO GET STARTED WITH ALTERNATIVE PRICING 
If you're ready to start experimenting, here's what to do:
Start small.

Pick a project or type of work that you know you routinely execute well and consider setting a fixed fee for the work. Don't start by trying to set a flat fee price for a multi-day jury trial.

Beta test.

If you're moving to subscriptions, ask a few clients to test the program with you for 90 days and then reevaluate how it is working for both parties. No need to lock yourself into a lengthy contract before you know how the new pricing will perform.

Adjust, adjust, adjust.

Remember that change doesn't – and shouldn't – happen overnight. Be willing to improv and adjust as you learn your new systems. 
Experiment, talk to your clients, and have fun learning how to make more money and work less!
Find more on improving client experience from Mass LOMAP in this installment of Webinars for Busy Lawyers.
.     .     .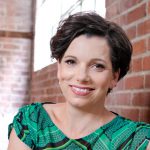 Stephanie Everett is the co-author of Lawyerist's new book The Small Firm Roadmap. She facilitates Lawyerist's Insider, Lab, and LabCon programs, where she teaches and supports solo and small firms how to design and implement effective business strategies. You can find Stephanie at Lawyerist.com.