Get practical tips for success during these challenging times from Elise Holtzman, Esq. in this 32-minute installment of Webinars for Busy Lawyers.
The COVID-19 pandemic has dramatically changed the way solo and small firms are doing business and, in some cases, is threatening their very existence. Even so, there is good news — there are practical steps you can take to protect your law practice and adapt what you do and how you do it so you can prepare for a successful future.
Our program will offer tips for navigating these uncertain times and will include strategies for marketing and business development, leading and motivating your team, and preparing for the future.
ABOUT THE EXPERT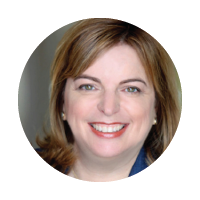 Elise Holtzman is an experienced attorney, certified professional coach, and consultant. As President of The Lawyer's Edge, she helps her clients achieve exceptional results by providing highly customized professional development services to individual attorneys and legal organizations in areas including business development, leadership development, and career advancement
A personal and professional development enthusiast with more than a decade of experience working exclusively with lawyers, Elise specializes in working with attorneys who want to become adept at client and relationship development, whether they are new to business development or want to increase their effectiveness. She frequently works with senior leaders who want to have more impact inside their organizations and emerging leaders who are considered to be high potentials for growth and contribution. Many clients work with Elise to improve critical professional skills such as confidence and executive presence, delegation, time-management, and effective communication. Whether working with organizations or individuals, Elise collaborates with her clients to formulate, clarify, and achieve their goals.
Elise is a certified Legacy Leadership(R) Professional Facilitator and a TypeCoach Certified Professional. She has served on the faculty of the Leadership Council on Legal Diversity's Pathfinder program, whose mission, in part, is to build a more open and diverse legal profession and was a member of its initial program development team. In addition to providing business development and leadership coaching, Elise leads seminars, interactive workshops, and group coaching sessions for law firms and frequently speaks for bar associations and other legal organizations on leadership and business development topics.
Organizations for which she has spoken include the New York State Bar Association, the New Jersey State Bar Association, ABA Women Rainmakers, and Lawline.com. Prior to working in the professional development arena, Elise practiced law in the New York offices of Fried, Frank, Harris, Shriver & Jacobson LLP and Morgan, Lewis & Bockius LLP, concentrating in the area of commercial real estate transactions. She earned a BA in psychology from the University of Pennsylvania and her JD from Columbia Law School, where she was an editor of the Columbia Law Review and an enthusiastic member of the Columbia Law Revue (the latter being significantly more fun than the former). Elise earned her coaching certification from the Institute for Professional Excellence in Coaching, is a past President of the New Jersey chapter of the International Coach Federation (ICF), and holds the ICF's Professional Certified Coach credential.
Elise lives in New Jersey with her husband, a practicing attorney, and the two of their three children who haven't completely left the nest yet. When she's not working, she is probably hanging out with her family, swimming, hiking, watching police procedurals, taking in a Broadway musical, wrestling with a ridiculously difficult Sudoku puzzle, or trying to get better at the New York Times crossword puzzle.