Get tips to make more out of your existing communications in this 22-minute installment of Webinars for Busy Lawyers from Justin Kelsey, Esq.
Every communication from your business is an opportunity to communicate a theme to your clients, colleagues, and potential referral sources. We often overlook these opportunities. For example, email signatures and out-of-office auto-replies are communications that we take for granted and often ignore.
This program will share ways to upgrade your email communications to get the most out of them, and how you can apply that same approach to your other marketing and communications.
DOWNLOAD PRESENTATION SLIDES HERE
More on MARKETING, TECH, and MINDSET NOW:
 Webinars for Busy Lawyers ON DEMAND
About the Expert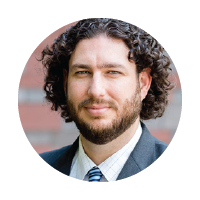 Justin Kelsey
is a collaborative divorce attorney and mediator with a practice in Southborough, Massachusetts.  Justin is a graduate of Worcester Polytechnic Institute and Boston University School of Law.  Justin is the Vice President of the Massachusetts Council of Family Mediators and is a past President of the Massachusetts Collaborative Law Council.  He also serves as a member of the Massachusetts Bar Association's Dispute Resolution Section Council.  Justin designed the Stevenson-Kelsey Spousal Support Calculator and the first Massachusetts Child Support iPhone App. Justin is the owner of Skylark Law & Mediation, PC (
skylarklaw.com
), and concentrates primarily on the resolution of family conflict outside of court.  Justin also trains mediators through Divorce Mediation Training Associates (
dmtatraining.com
), and provides QDRO and divorce form template services through Gray Jay Endeavors, LLC (
grayjayendeavors.com
).