Get the top 10 tips you need to be a pro on Zoom from Charity Anastasio, Esq. with this 27-minute installment of Webinars for Busy Lawyers.
Videoconferencing is a skill every lawyer needs in the digital age, especially when we are looking to reduce face-to-face contact to protect the health and reduce spread of COVID-19. There are rules to every engagement, and Zoom is no different.
Get the top 10 tips for using the tool to collaborate with staff and clients in this fast-paced webinar. We will cover:
Creating a secure meeting or inviting on the fly
How to effectively share your screen and get things done
Looking your best with what you've got
Helping your clients, staff, and yourself overcome technical challenges with poise
Stay tuned for the insightful and lengthy recorded Q & A that our expert provided.
DOWNLOAD PRESENTATION SLIDES HERE.
About the Expert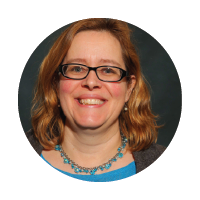 Charity Anastasio is a Practice Management Advisor for the American Immigration Lawyers Association. She was in private practice for 5 years in the greater Seattle Area, before she entered the bar association world where she has helped lawyers overcome their practice management hurdles for 7 years. Charity is a shameless ethics nerd and practice management ambassador. She advises on ethics and practice management issues through consultations, publications, and presentations, and was named an ABA Women of Legal Tech Honoree last year. Find her on Twitter @charityanas.
More On Demand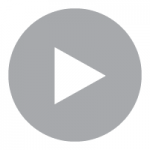 Webinars for Busy Lawyers ON DEMAND:
More on MARKETING, TECH, and MINDSET for law practice — NOW.
All FREE, (almost) all in 30 minutes or less!
Related Resources:
Time to Manage Videoconferencing (ABA Law Practice Magazine, May 2021) 
Legal Issues in Zoom Meetings (ABA Law Technology Today, August 2021)
4 Tips for Lawyers Meeting Virtually with Clients & Colleagues (Mass LOMAP Blog, July, 2020)
Zoom Updates You Should Know About (NCBA Center for Practice Management, January 2021)
How to Blur Your Background on Zoom, Microsoft Teams, Google Meet Video Calls (Newsweek, March 2021)