Get the basics on court views of when websites must be accessible to people with disabilities from ADA expert William D. Goren, Esq. in this 28-minute installment of Webinars for Busy Lawyers.
Having an accessible website is important for attorneys for reasons of inclusion generally, legal compliance, and attracting business. For solo and small law practices particularly, determining what changes to make immediately can be overwhelming, and guidance from court decisions can help.
Internet accessibility litigation is very complicated, and has grown in recent years. This webinar will provide a brief overview of what is happening in internet accessibility litigation today, and learn how effective communication ties into web accessibility.
Supplementary Materials:
Effective Communications and Deliberate Indifference Revisited
Why You Don't Want to be a Test Case and How to Stop Serial Website Plaintiffs
Website Litigation in California About to Get a Whole Lot Bigger
Deaf Rights Game Changer: Silva v. Baptist Health South Florida Inc.
Department of Justice's Amicus Brief in Magee v. Coca Cola Refreshments and Brief's Impact on Title III Web Site Accessibility Litigation
Nexus, Doe, or 42 USC §12181(7): When Must an Internet Site be Accessible to Persons with Disabilities?
Accessibility Overlays: Automation That's Too Good to Be True
2020 Full Year Report: ADA Digital Accessibility Lawsuits
Referenced in the Webinar:
About the Expert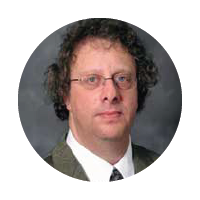 William D. Goren, Esq., of William D. Goren, J.D., LL.M., LLC in Decatur, Georgia has almost 30 years years of experience dealing with the ADA as an Attorney. His law practice and consulting practice, and blog, Understanding the ADA (a member of the ABA Top 100 for the last five consecutive years, 2014-2018), focus on understanding the ADA so that the client understands what it means to comply with that law. In particular, he provides consulting, counseling, representation, and training services involving compliance with the Americans with Disabilities Act, Rehabilitation Act of 1973, and related laws. He is also a trained mediator and a FINRA arbitrator. Finally, he is the author of Understanding the ADA, now in its 4th edition (ABA 2013), and numerous other articles on the rights of persons with disabilities. Mr. Goren has an A.B. in Political Science in 1978 from Vassar College, a J.D. from University of San Diego School of Law in 1985, and an LL.M. in Health Law in 1989 from Depaul University College of Law. Interesting fact: he trained his miniature poodle to be a hearing dog for when he is in his virtual office.
More On Demand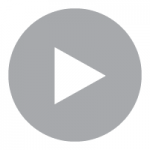 Webinars for Busy Lawyers ON DEMAND:
More on MARKETING, TECH, and MINDSET for law practice — NOW.
All FREE, (almost) all in 30 minutes or less!
Related Resource:
Web Accessibility Requirements & Tools for Law Practices (Mass LOMAP Blog)