Learn the metrics and marketing your law firm needs to leverage for strategic success from Margaret Burke and Casey Blake in this 26-minute installment of Webinars for Busy Lawyers.
The pandemic has caused firms of all sizes to strategize more than ever – to keep clients coming in, to keep team members feeling motivated, and to keep track of relevant metrics. Margaret Burke and Casey Blake of Kolibri Law Support Solutions will share insights around the metrics and the marketing techniques that matter to firms today. Practice group profitability, origination, utilization, and goal management are a few of the KPIs that they'll discuss and will share how firms can best leverage these metrics.
Business development and marketing have been constants in this ever-changing environment. They'll share with us ways to see relationship cultivation opportunities in everyday activities and will share quick tips along with questions to ask yourself as you head into the fall season.
Over 10 minutes of Q&A from the live program are included in the recording.
CLICK TO DOWNLOAD PRESENTATION SLIDES
About the Experts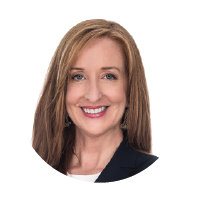 Margaret Burke joined Kolibri Law Support Solutions after spending 15 years with a prominent Boston law firm. She served on the firm's Executive Committee and as Chief Executive Officer with responsibilities spanning strategy, operations, finance, marketing and human resources. During her tenure, she experienced the complete lifecycle of a law firm.
Margaret has also been a Client Relationship Manager at a mid-sized law firm and an Estate Planning Specialist Associate at a prominent financial institution. She is keenly attuned to the pressures that attorneys face and enjoys the challenges of optimizing results in a demanding industry.
At Kolibri Law Support Solutions, Margaret oversees our service delivery team, business development and the engagement between clients and their dedicated Kolibri team. Her passion is leveraging her experience to identify areas for improvement and drive results. She is honored to assist in the success of the attorneys and firms that partner with us.
Margaret lives on the North Shore of Boston with her fiancé and loves anything food- and health-related. She holds a Master of Business Administration from Suffolk University's Sawyer Business School and a Bachelor of Science in Accounting from Salem State University. She also earned Professional in Human Resources certification from the Society for Human Resource Management and is a Certified Professional Coach (CPC) through the Institute for Professional Excellence in Coaching. Additionally, Margaret received a Certified Legal Manager (CLM) certification from the Association of Legal Administrators (ALA) in the spring of 2021.
Margaret is a proud member of the Boston and National Chapters of the Association of Legal Administrators and of the Boston Chapter of the Legal Marketing Association. She was recognized by Massachusetts Lawyers Weekly for "Excellence in Firm Administration" in 2016. She is on the Education Committee for the Association of Legal Administrators (ALA) Boston Chapter and was recently a judge for the Association for Accounting Marketing (AAM)'s Annual AAM-MAA Awards.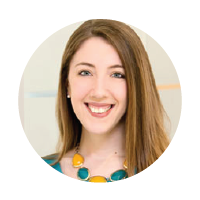 Casey Blake is a creative strategic thinker who connects the dots and brings brands to life. With a background in accounting marketing, and experience in both the for-profit and nonprofit sectors, she brings an ideal skill set for Kolibri Law Support Solutions.
Prior to joining Kolibri Law Support Solutions, Casey was Director of Marketing at a Boston-based CPA firm. Before that she was a Marketing and Sales Client Strategist at a global accounting firm. Earlier in her career, she was a Marketing and Event Coordinator at a nonprofit that promotes awareness and advocacy for children's health and well-being.
Casey enjoys a blend of at-home celebrations and travel (usually with a good book) with her husband and children. You can usually find her on a run around her neighborhood taking in the beautiful sights of the Mystic River. For five years, she chaired the Marketing Committee for the Massachusetts Society of Certified Public Accountants (MSCPA) and currently sits on the Board of Directors for the Association for Accounting Marketing (AAM). She holds a Bachelor of Arts in English with a concentration in Writing and Mass Communication from Assumption College. She was proudly recognized in 2017 as a, 'Woman To Watch,' by the MSCPA.
Casey's community service involvement includes serving on the Marketing Committee of the Massachusetts Society for the Prevention of Cruelty to Children, and as Executive Committee Member of the JWBrineIII Foundation.