Find out what steps can help you delight your clients and grow more business from Matt Spiegel in this 26-minute installment of Webinars for Busy Lawyers.
As an attorney, you want to get more done for your clients while converting leads into new business. But your days are filled with drafting documents, meetings, court appearances, speaking with opposing counsel, administrative tasks… and making sure nothing falls through the cracks.
This leaves little time to focus on the most critical element to win more business for your firm: the client journey. What if there was a way to automate the entire client journey for your law practice while delighting your clients every step of the way?
In this session, we will cover how to create a clear path to client delight, and how to use that delight as a core lever of business growth. (Find key performance indicators that are "the lifeblood of your practice" around minute 22!)
Over 10 minutes of Q&A from the live program are included in the recording.
DOWNLOAD PRESENTATION SLIDES HERE
About the Expert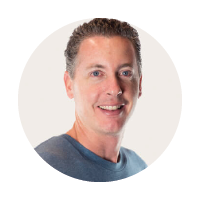 Matt Spiegel is a lawyer and serial entrepreneur in the legal-tech space. He is Co-Founder and CEO of Lawmatics, the #1 attorney-client relationship management platform that provides law firms with client intake, CRM, and marketing automation. With Lawmatics, law firms win more business, impress clients, and are more efficient. Prior to Lawmatics, Matt was Co-Founder and CEO of MyCase, a legal practice management software company that was acquired by AppFolio in 2012.
matt@lawmatics.com
https://www.linkedin.com/in/mattspiegelesq/
Related: