Office Hours are on currently on hiatus; however:
You can still schedule a Free & Confidential consultation with a licensed clinician from LCL MA.
MONTHLY
Each 1st Tuesday | 1p – 4p | Online
Students at New England Law | Boston can schedule a FREE and CONFIDENTIAL appointment with a licensed clinician from LCL MA online (and eventually on campus) during our monthly office hours.
MAKE AN APPOINTMENT.
You can complete and submit our form, you'll receive an email with a link to choose from available time slots.
Meet the Clinician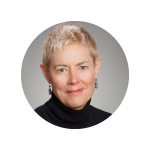 Barbara Bowe, LICSW
Staff Clinician, LCL MA
Barb joined LCL in 1996. As a Staff Clinician, she meets with clients regularly, leads groups, sources information, and makes presentations to the legal community. Read more about Barb here.
Contact: barbarab@lclma.org
RESOURCES FOR LAW STUDENTS.
We've centralized resources to help with stress, mental health, and career development on our page for Law Students.
ALL LAW STUDENTS IN MASSACHUSETTS can schedule a free and confidential appointment with a licensed clinician at LCL MA, and are not restricted to "on campus" office hours. Find more here.