January 26, 2022 12:00 pm - 12:30 pm
Improve your time management with easy to implement strategies from Christopher Early, Esq. with our next installment of Webinars for Busy Lawyers — in 30 minutes or less.
Join us to discover ways we can better manage our time as lawyers in order to work more efficiently and productively, make more money, and most importantly, support our mental health in a demanding profession with demanding clients.
This webinar will provide real, actionable time management tips you can easily implement right away in law practice. As attorneys, time is our stock in trade and needs to be carefully guarded because once it is gone, we can never get it back.
Q&A will follow the program, giving you the opportunity to ask any questions you have.
If you can't make the live event, you can still register to get a link to the recording.
.
ABOUT THE EXPERT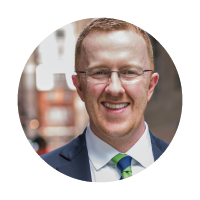 Christopher Earley is a personal injury lawyer and author in Boston who since 2005 has concentrated his practice on the representation of the seriously injured and their families. When not working on growing and scaling his firm, he enjoys spending time with his wife and two children. He is also a really bad drummer. He encourages lawyers looking to grow their practices to contact him as he loves discussing all things related to growing a law firm. Find his website at http://www.chrisearley.com/.
RELATED