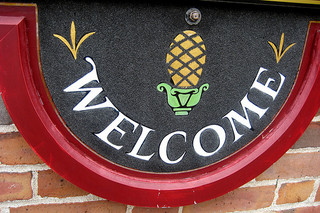 It's that time of year again, when we take a break from real blogging, and spend some time doing our versions of a clip show. Last week, we compiled our best blog posts from the year that was — which means that, per tradition, this is the week that we catalogue our best guest blog posts from the past year, because: what kind of hosts would we be, if we did not?
Don't answer that.
With a big hee-haw, then, let's count 'em down:
In March, Andrew Perlman talked over the ethical considerations related to the use of cloud tools by lawyers @ The Legal Ethics of Cloud Computing in Massachusetts
In May, Brian McLaughlin relayed his firm's difficult experience in recovering from the Boston Marathon tragedy @ Practice Interruptions Brought On by National Disasters: Unexpected Consequences and Getting Through
In June, Dylan Hayre was thoroughly unimpressed with the iPhone @ I Love My MacBook; My iPhone?: Not So Much
In July, Jeffrey Clark warned of the impending perils related to continued use of the Windows XP operating system @ Sundown, You'd Better Take Care: Windows XP Extended Support to End (This) Year
In November, Ted DeBettencourt offered some suggestions for dealing with negative reviews online @ Embracing Online Reviews and Dealing with Negative Publicity
Our New Year's resolution for 2014: more guest blog posts. You heard me. Send 'em in.
. . .
Liner Notes
The turn of the New Year is a time to resolve to do better. Or, less bad. The societal pressure is to mandate a change of some sort once the calendar page turns. (I will eat no more Rolos. Oh, come on now: Who am I kidding?) As you do so, may we provide some music featuring driven characters whose resolve may be, to you, like a shining example at the end of a particularly tragic spin session.
'Just a Job To Do' by Genesis
'Don't Take Me Alive' by Steely Dan
'The General' by Dispatch
'High Hopes' by Frank Sinatra
'Canadian Railroad Trilogy' by Gordon Lightfoot
'Eye of the Tiger' by Survivor
'Don't Stop Believin'' by Journey
'The Rock' and 'Corey's Coming' by Harry Chapin
'That's the Way Love Goes' by Young MC
''Mighty Mouse' Theme' by Andy Kaufman
. . . with gravitas.